Advanced Orthodontics
---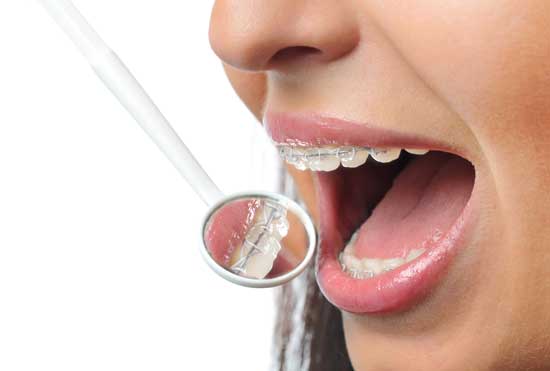 PROVIDE WORLD CLASS ORTHODONTIC CARE IN YOUR PRACTICE
COURSE OVERVIEW:
This course gives you the most extensive and practical learning experience in orthodontics. This course is designed in such a way to give confidence to the general practitioner to do predictable and successful orthodontic treatment . The clinician will be able to diagnose the type of malocclusion and would be able to arrive at the proper treatment plan, which will include preventive, interceptive as well as fixed appliance. For the convenience of practicing dentists the course is offered as Advanced Orthodontics - 4 Module program spread over 4 months . This is most suitable for beginners who have no training in orthodontics and allows them to learn it in slow pace.
MODULE 1:
Lecture :
Introduction to orthodontics
Branches in Orthodontics
Malocclusion/Classification of Malocclusion
Etiology of Malocclusion
Diagnosis and Diagnostic Aids
Growth and Development
Development of Dentition
Development of Occlusion
Clinical Occlusion
Occlusal Scheme
Cephalometry / Model Analysis/ Digital Photography
Growth Modulation Procedure
Demonstration will be given for the topics covered in the first module lecture.
Hands-On
Banding/Impression
Seperator placement
Habit breaking appliance
Welding, Soldering,
Cephalometric Tracing/ PA Ceph
Digital photos /Study Model
Growth Modulation Procedure
MODULE 2:
LECTURE:
Biology of tooth movement
Ortho Material
Components of different ortho appliances
Treatment Planning in Children / Adolescence/Adults
Minor Surgical procedures
Demonstration will be given for topics covered in the second module lecture
HANDS-ON:
Rather than following "one sequence fits all" approach, participants are taught customization of bracket position and specific techniques (sequence of wire change) to handle different clinical situation.
Banding
Bracket Placement
Different types of Malocclusion on Wax Typhodont
MODULE 3:
LECTURE :
Treatment Philosophies in Begg/Roth/MBT
Demonstration will be given for topics covered in the third module lecture.
HANDS-ON :
Typhodont Work based on 3rd Module
Case Discussion
Wire bending for torquing of roots
Wire bending for reverse curve of spee
MODULE 4:
LECTURE:
Treatment Mechanics in MBT
Retention and Relapse
Pre-surgical Orthodontics
Mini-implants
Recent advances ( Invisalign, Self ligating and Lingual Braces)
Demonstration will be given for topics covered in the fourth module lecture.
HANDS-ON:
Typhodont work based on 4th module
Case discussion
Fixed Retainer
Trouble shooting
Patient simulator typhodont models enable the participants to appreciate the sequence of wire change and treatment outcome.
COURSE HIGHLIGHTS:
Discussion of 100+ cases.
Clinically oriented lectures and hands-on training
Cephalometric analysis
Participants will be encouraged to start clinical cases immediately after 1​st​ module.
Mentoring of 2 cases from start to finish including diagnoses and treatment plan.
Case presentation by participants.
Guidance on the purchase of materials.
Patient demonstration.
Complete hands-on training of fixed appliance – banding, bracket positioning, bonding, aligning, levelling, space closure, torquing, finishing & detailing etc.,
One to One coaching
Our courses are designed to help participants treat cases with high predictability on stability.
Vendor interaction
Clinical tips and tricks
Open ended discussions
Clinically oriented lectures and hands on
Trouble shooting
After course support
Instructions to Candidates:
Candidates must bring the following :
8GB or more pendrive
DSLR camera or digital camera
Instruments and materials needed for the training will be provided by the academy