Dr. K. S Senthil Kumar
---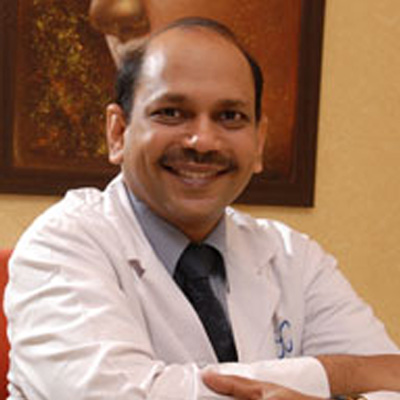 (Orthodontist, Neuromuscular Dentist, Implantalogist)
Dr. K. S. Senthil Kumar is the Founder and Director of Smile and Glow Dental Healthcare Pvt Ltd. He completed his B.D.S at Tamil Nadu Dr.MGR Medical University, in April 1995. He acquired his Masters in Orthodontics in 1999 from the Tamil Nadu Dr. M.G.R. Medical University, followed by a Fellowship in Implant and Esthetic Dentistry from Nobel Biocare (Sweden).
Dr. K. S. Senthil Kumar has over 25 years of clinical experience which includes one year of overseas experience in UAE. He has over 20 years of teaching experience for both Post Graduates and Under Graduate Students. He has worked as a Professor in Meenakshi Ammal Dental College and Hospital. He had been involved in the active coaching of BDS graduates for the All India and Tamil Nadu MDS entrance exams. He has attended many courses and conferences conducted all over India. He has many Best Paper awards to his credit. He has delivered several guest lectures in Surgical Orthodontics and TMJ. He has contributed many publications in Orthodontics journals. He has done extensive research work in the field of dentistry. His area of special interest is Full Mouth Rehabilitation and Temporomandibular Joint Disorder and Surgical Orthodontics.
He founded Smile and Glow Dental Healthcare Private Limited, a State-of-the-Art Dental Centre in the year 1998 along with Dr. Hemamalathi which is running successfully till date. He is the National Trainer for SAM III Articulators in India and has imparted training in Various universities and Colleges in India. He has conducted many hands-on workshops all over India.
Professional affiliations
He is a member of:
IDA (Indian Dental Association)
IOS (Indian Orthodontic Society), and
ISDR (Indian Society for Dental Research)
ICCMO (International Cranio Cervical Mandibular Orthopaedics)