Clinical Dentistry
---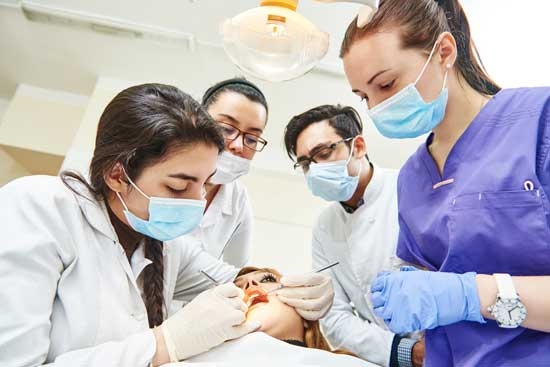 Open your minds wide. There is more about dentistry than you think
We have the prestigious accolade of training more than 1000+ Dentists in 8 years with more than 120 batches, of participants from various states of India and countries such as UK, USA, Malaysia, Singapore, Australia, New Zealand, Africa, Europe, Bangladesh, Greece, Dubai, Abu Dhabi, Bahrain, Kuwait, Qatar, Muscat, and Saudi Arabia.
Course Overview
This course will provide you with an opportunity to relearn the clinical extravaganza in dentistry and thereby bridge the gap between the old and the new techniques and concepts. This course is specially meant for those who want to start their practice and also for those who have had a break in their career and want to come back on track but lack confidence to start their own practice
The course covers all the major aspects of day to day clinical practice which includes Endodontics, Prosthetics(Crown and Bridge, Dentures ) Cosmetic Dentistry (Smile designing, Veneers, Bleaching, Composite Restorations), Pedodontics, and Full Mouth Rehabilitation.
The hands-on training provides an opportunity for clinical mastery and evidence-based procedures are clearly demonstrated utilizing the most proven state of the art techniques. It affords a unique learning environment and features intraoral camera, digital radiography, Microscope, Loupes, apex locators, endodontic motors, ultrasonics and handpieces. Every workstation is fully equipped with airotor, micromotor modules and complete armamentarium.
After the course, participants will continue to receive online mentoring and assistance to their journey in becoming successful Practitioners.
ENDODONTICS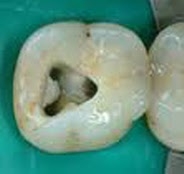 MICROSCOPE ENHANCED ENDODONTIC EXCELLENCE PROGRAM
Rationale of Endodontic treatment
Diagnosis and treatment planning

Preoperative Evaluation
How to diagnose a case?
Various tests and procedures.
Pulp testing
Radiography
Anesthesia in Endodontics Techniques and Tips to achieve profound anesthesia
Supplemental Anesthesia
Role of Antibiotics in Endodontics

Root canal system anatomy and internal variations in configuration
Access opening

Anteriors, premolars, Molars
SLA-Straight Line Access
De-roofing
Orifice location :

How to locate canals orifices- Extra canal, MB2 canal, Middle mesial canal.
Pre-flaring the canals
Glide path preparation

Working length determination.
Apex locator
Rationale of cleaning and shaping
Working width - the forgotten dimension
Maximum microbial control of which irrigation to use and when

Passive ultrasonic irrigation
Apical negative pressure irrigation-Endovac
Role of intracanal medicaments

Cleaning and shaping using manual and rotary instruments
Cleaning and shaping techniques
Cleaning and shaping of curved canals
Ledges
Step back
Crown down
Hybrid
Apical gaging and tug back
Role of ultrasonics in Endodontics
Three-dimensional obturation

Lateral condensation
Warm vertical compaction (WVC)
Cold lateral compaction (CLC)
Thermoplastizied obturation
Squirt technique

Single sitting endodontics
Recent advances in endodontics
LIVE DEMONSTRATIONS
Rubber dam placement
Access opening in patient
Working length determination using RVG and Apex locators
Cleaning and shaping on extracted teeth using hands and rotary instruments in patient
Three-dimensional obturation
Hands-On exercises
Access opening in extracted natural teeth.
Orifice enlargement
Working length determination using RVG and Apex locators
Cleaning and shaping on extracted teeth using hand and rotary system
Obturation using
Lateral condensation
Single cone technique
POST ENDODONTIC RESTORATION
Principles of post and core
Anatomical, Biological and Mechanical considerations in restoring
Endodontically treated teeth
Post designs and types
Tapered Vs Parallel posts
Metal posts Vs Fiber posts
Post space preparation ( How, When and Where ?)
Luting cements>
Intra radicular rehabilitation using FRC
Ever stick and Ribbond
Core build-up
LIVE DEMO
Post space preparation
Try in of post and assessing with RVG
Post-placement (FRC post )
Core buildup
GP retrieval from obturated teeth using Rotary retreatment files
Silverpoint and broken instrument retrieval from obturated teeth
Post retrieval
Perforation repair using MTA.
HANDS-ON
Post space preparation
Try in of post and assessing with RVG
Post-placement (one metal and one FRC post )
Core buildup
GP retrieval from obturated teeth using Rotary retreatment files
TROUBLE SHOOTING IN ENDODONTICS
Retreatment
Rationale for Non- surgical RCT
Restorative disassembly techniques
Identification /treatment of missed canals
GP removal using solvents ,heat, H-files ,rotary
Ultrasonics in retreatment
Efficient removal of silver points
Predictable removal of posts and cores
Endodontic mishaps: Causes and prevention
Broken Instrument retrieval
Blocks : Negotiation and patency
Ledges: Bypass and management
Perforation management
MTA and its applications
Retreatment of failure Rct.
PROSTHODONTICS
FULL MOUTH REHABILITATION
A multidisciplinary approach
CROWN AND BRIDGE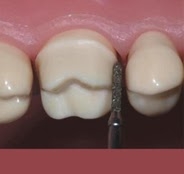 Principles of tooth preparation
Crown lengthening
When and how to do?
Silicone index
Tooth preparation
Full metal crowns
PFM crowns
All ceramic crowns including
E-maz ,Lava and Zirconia crowns
Gingival retraction
Elastomeric impression
Temporization
Shade selection
Recent Advances
OCCLUSION
Articulator SAM III
Occlusal evaluation and therapy
Centric relation/li>
Centric occlusion
Intercuspal position ICP
Posselt's envelope
Bite registration
Dynamic occlusion
Guidance (incisal/canine )
BPS DENTURES
Diagnosis and treatment planning of edentulous patient Extraction protocol for complete Dentures
A Traumatic extraction techniques for bone preservation
Pre prosthetic surgical preparation
Alveoloplasty
Vestibuloplasty
Ridge augmentation
Torus Removal
Frenectomy
Impression protocol for Complete Dentures
Centric and primary impressions
Intra oral tracing and final impression
Newer impression techniques and concepts
Jaw relation
Face lift procedures
Redefining vertical dimension
Articulators
Semi adjustable Vs Fully adjustable articulators
Face bow Transfer
Wax Trial
Reassuring mandibular movements.
Prosthetic Principles
Occlusion The key to success
Balanced ,centric , eccentric occlusion
Lab procedures
Bio functional prosthetic system procedure
The 3S's of teeth selection
Teeth setting of different facial types
0 Class 1,Class 2 ,Class 3
Esthetic finishing incomplete in complete denture
Denture delivery
Management of post insertion complaints
Trouble shooting
Relining and Rebasing Fractured dentures .
Flexible Dentures
Impression technique
Lab procedures
Trial and Delivery
Sunflex Flexible Dentures
COSMETIC DENTISTRY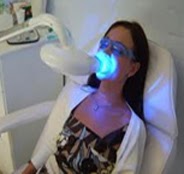 Smile analysis
Smile designing
Digital Smile Designing-DSD
Bleaching
In office bleaching
Night guard bleaching
Internal /walking bleaching
VENEERS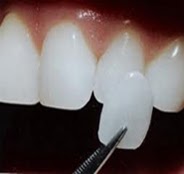 Composite veneers
Porcelain laminate veneers
Shade selection
Gingival retraction techniques
Elastomeric impressions
Temporization
Luting of veneers
Trouble shooting
COMPOSITE RESIN RESTORATION
Bonding concepts
Layering Techniques
Ramped / staged curing
Bi Layered restoration
Open sandwich
Closed sandwich
Class I, II, III, IV, V restoration
Newer matricing concepts
Auto matrix retainer less matrix system
Sectional matrix system
Palodent
V3 triodent
Composite tight 3D sectional matrix
V ring
Bio clear
Wedges and wedging techniques
Troubleshooting
Post op sensitively
De bonding
Discoloration
Marginal Leakage
PEDIATRIC DENTISTRY
Fluoride application
Pit and fissure sealants
Pulpotomy
Apexo Genesis
Apexification
Endodontics in primary teeth
Stainless steel crowns
Space maintainers
Preventive & interceptive orthodontics
Habit breaking appliances
Serial extraction
PERIODONTICS
Rationale for periodontal treatment
Sonic and ultrasonic instrumentation
Peizotome enhanced curettage
Root planning
FRC splinting
Management of Avulsed tooth
Treatment of gingival enlargement
Frenectomy
Operculectomy
Crown lengthening
Gingival contouring
Gingivectomy
MINOR ORAL SURGICAL PROCEDURE
Extraction using peizotome
Impaction
Alveoloplasty
TMJ diseases, disorders and Management
RADIOLOGY (RVG,OPG, CEPHELOMETRY)
Radiographic techniques
Interpretation of radiographs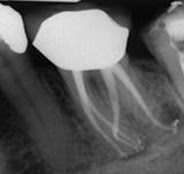 IMPLANT OVERVIEW AND PRACTICE MANAGEMENT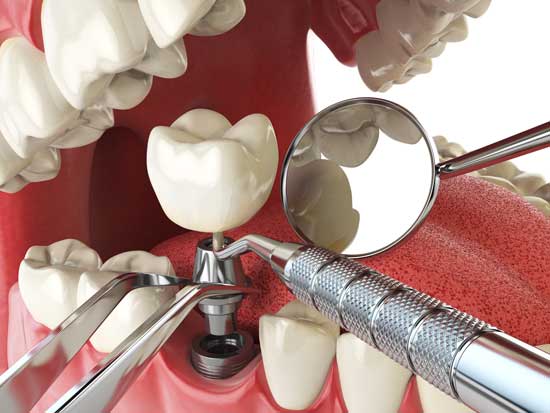 COURSE HIGHLIGHTS
State of the art Techniques & Materials
After course online support
Each participant will be doing hands - on in 250 - 300 teeth
Hands on patient simulator mannequins
Loupes are encouraged for more precise work .
The participant will have hands on experience with RVG, Intra oral camera, Apex locator ,Endo motor, Ultrasonic ,Loupe and Microscope during the training period
Participants will witness live procedures in patient
Didactic lectures
State of the art techniques and materials
Vendor interaction
Participants will be doing hands-on on patient simulator mannequins, closely mimicking the clinical scenario. This will help the doctors to maintain correct operator and patient position.
Participants will be encouraged to practice indirect vision.
Loupes are encouraged for more precise work
Demonstration and evaluation of each step under high precision Microscope ( eliminate any guesswork and helps the participant to see and understand better )
One to one coaching.
Open ended discussions
Clinical tips and tricks
Clinically oriented lectures and hands on .
After course support
Instructions to candidates:
Candidates must bring :
2 Passport size photo
Xerox copy of Degree and DCI certificate
Airotor handpiece
Slow speed handpiece
Extracted natural teeth for hands-on
Loupe (optional)
Apron
#Loupes will be provided on rental basis as per the requirement of the candidate
*Course fee includes Endo kit and materials worth Rs 14,000.
All other consumables and non-consumable will be provided by the academy